Welcome to Tovey Kids the Official website for Theresa, Elizabeth and Mariam Tovey. Elizabeth and Mariam are most noticible for their role in the feature films The Hangover and The Nightmare Nanny as well as their recurring roles on The Unit and Days of Our Lives. Theresa can be seen in show's like Men Of A Certain Age and The Bold and The Beautiful, and recently shot her first film Hayden's Woods.
UPDATES &nbsp
Happy Birthday
By admin | 07 Dec 2013 |
Today is a very special day. Elizabeth and Mariam are celebrating their birthday. Seems like it was just yesterday we were watching the girls as babies on The Unit, but not anymore. I hope you get all the presents the both of you have asked for and celebrate big with all your family and friends. HAPPY BIRTHDAY GIRLS!!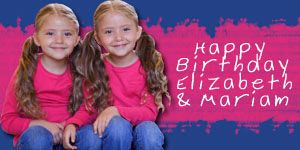 Happy Birthday
By admin | 04 Dec 2013 |
Today is a very big day for Theresa. She is celebrating her birthday. I Hope you have an amazing day celebrating your big day with your friends and family. Hope you get everything you've wished for. Happy Birthday!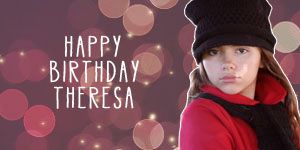 Days Of Our Lives
By admin | 17 Nov 2013 |
Another month of Days of our lives has been added to the gallery and media page. The month of
May 2011
has been added up. A fun few episodes Sydney got to spend with both sets of families.
Snapshots
By admin | 01 Sep 2013 |
Theresa had fun getting to hang out on set while her little sisters filmed their movie Nightmare Nanny. I've just added up a photo of her along with the movie's director Michael Feifer. Check it out below.
<< Previous 1 2 3 4 5 6 7 8 9 10 11 12 13 14 15 16 17 18 19 Next >>